Have you worked all Hamsexy? Do you want proof of your acheivement? Do you want this proof to be snazzy?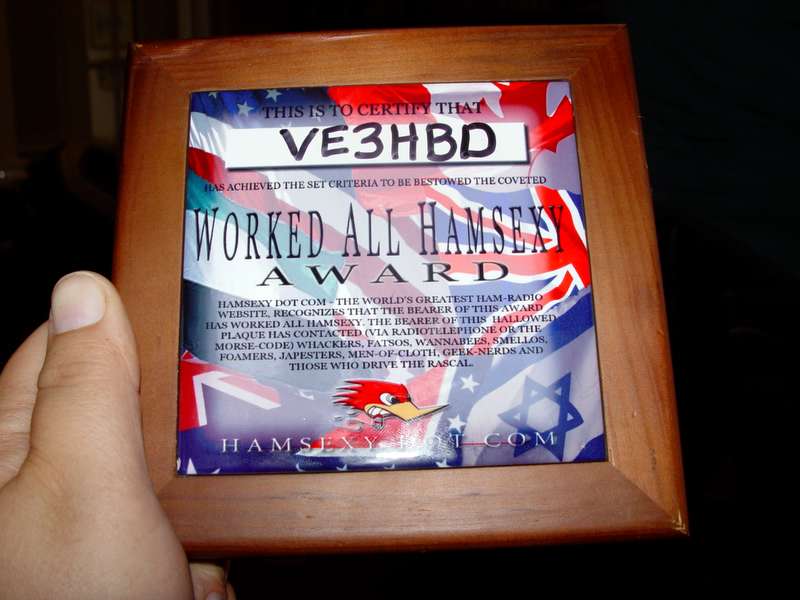 For a limited time, we will be offering exclusive WORKED ALL HAMSEXY plaques to our valued readers. Offered through our partnership with Cafepress, these wood-framed tile plaques are colourful and will add much needed class to your ham shack. It also comes with a nice patch of white space for you to personalize it with your callsign (Sharpie not included)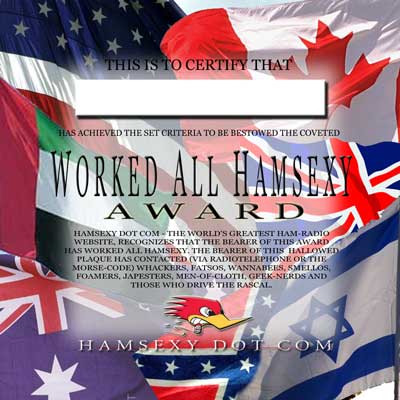 These plaques are available through Cafepress for a nice cool $10 US. I bought a couple for myself, and I am pleased with how they turned out (I've been disappointed with the printing quality of some of Cafepress's items, especially their hats), so I decided to give others the chance to buy them at a very minimal mark-up (this isn't a cash grab for us – those who know us have known that we've never asked for a penny from our users, nor put any advertising on our site – we use our minimal commissions from Cafepress to buy our own items for giveaways)
To order, click here – If you buy one, send us a photo of your new award hanging in your shack!!