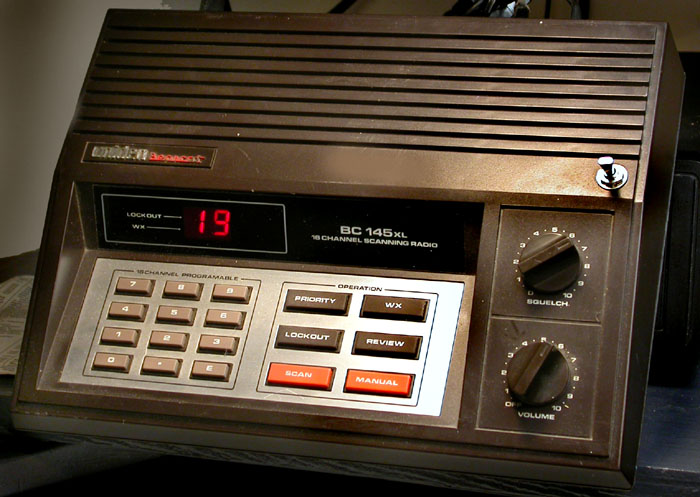 I often scoff at the rather superior stance that Hams seem to think they have in the radio community – especially against CB-types and Scanner folk. I've been a ham for pushing 30 years now, and I've seen my share of absolute cretin hams. Hams seem to think that, because they must pass a test, they are somehow superior humans. Trust me, that isn't always the case! There are cretins in all levels of society…. just because someone went to school long enough to become a doctor or a lawyer doesn't mean they can't be despicable human beings. But I digress…..
Scanner folk usually get a bad rap…. all one has to do is to read scanner-themed websites to see why. I own scanners and constantly listen to my state and county police. It's good shit. But man, sometimes things happen that make you go "whoooshit".
Rescue161 on the Hamsexy Forums brought this to light. Someone on RadioReference (normally a great site… Lindsay Blanton is a good friend of Hamsexy and visits us often) started a thread about good looking girls in uniform. It all went well, with the usual images of hot chicks nicely filling out uniforms. Then user hotdjdave (actually a ham, callsign K9DJW) totally kills the thread by posting an image of a little girl in some sort of park ranger uniform, and adds the really creepy line: "beauty has no age limit."
What shocked all of us was the totally blasé attitude people had towards his comment. Not only did many people on the thread call Rescue161 out on it (including some e-mailing him privately about it), a board moderator actually went through the thread and summarily deleted messages asking K9DJW to explain himself!! What kind of a message does *that* send about scanner people? Posting an image of a little girl in a hot chicks in uniform thread, and tossing out a creepy message like "beauty has no age limit"….? And then RadioReference staff deleting messages that might have painted the original poster in a bad light? No warnings, no edited messages… just erasing them from the face of the earth.
I don't mean to go against my own ethos here, but scanner folk creep me the fuck OUT!