Okay…. Armageddon didn't happen as planned, but at the Dayton Hamfest today, it seemed very likely that at least one of the plagues was being imposed by a vengeful God on the Amateur Radio community.
Our contacts at Dayton witnessed what can only be described as a shit fountain of unprecedented proportions. Undoubtedly, some overweight ham overtaxed the Hara Center's plumbing system, causing a rupture of the sewer main underneath the outdoor exhibition area, in the middle of some hapless vendors and by the food preparation area.. Fountains of human feces erupted from the pavement, creating a river of liquid shit as yet unseen in the long and storied history of the Dayton Hamvention.
It was the rivers of feces, toilet paper and urine creeping into the vendor's merchandise that was the first clue — no one noticed the telltale smell that such an event brings with it because everybody's nose had long since gone numb inhaling the combined bodily odour of thousands of fat, smelly hams all weekend.
These photos were submitted by our spies, and I gotta warn you… they made me fucking gag. Not so much seeing hammy turds piled like cordwood, but that the Hara workers are standing in a LAKE OF LIQUID SHIT wearing nothing but sneakers. If you look closely, you can see that the man's PANT LEGS ARE FUCKING DAMP.
If there was ever an unintended but wholly accurate editorial on the state of amateur radio in North America, it fucking happened at Dayton this year. Not only are normal people repelled by hams, even their excreta can't stand to be associated with them.
***WARNING… THESE PHOTOS WILL MELT YOUR SOUL***
click the image for bigger, but take heed…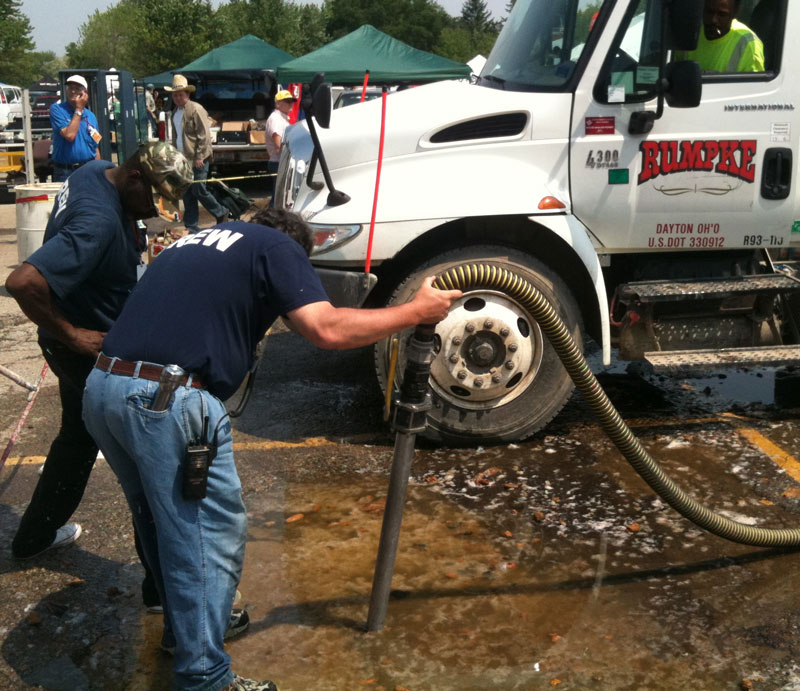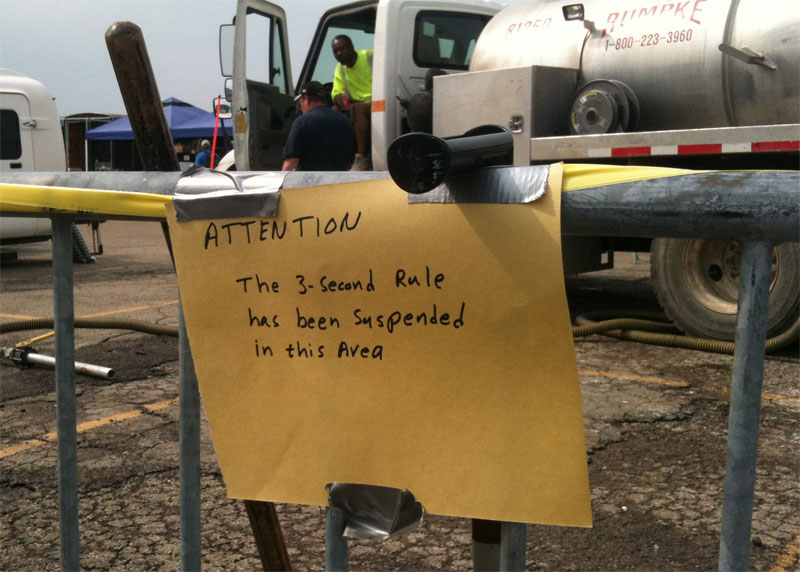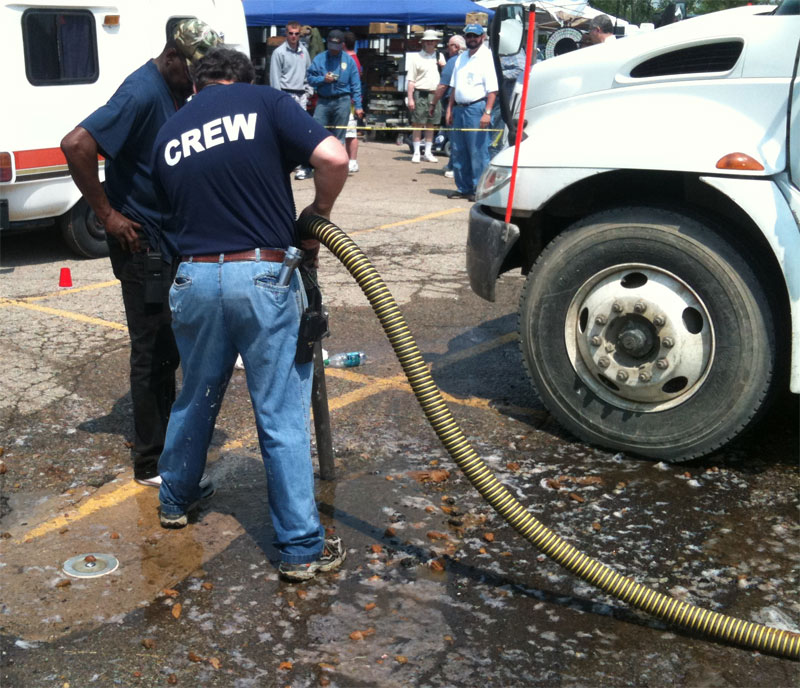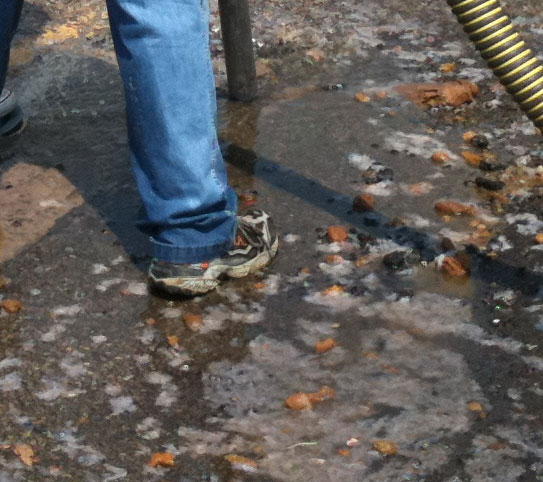 Got any more photos from Dayton? Send them on over!