Some of our kind readers have submitted some photos from Dayton. Keep them coming! As always, click for bigger.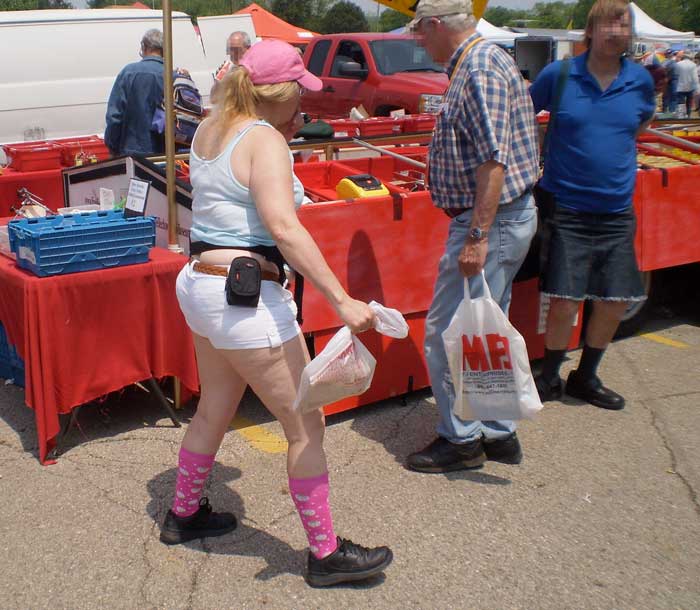 Hottest girl at Dayton… Take a number, gents!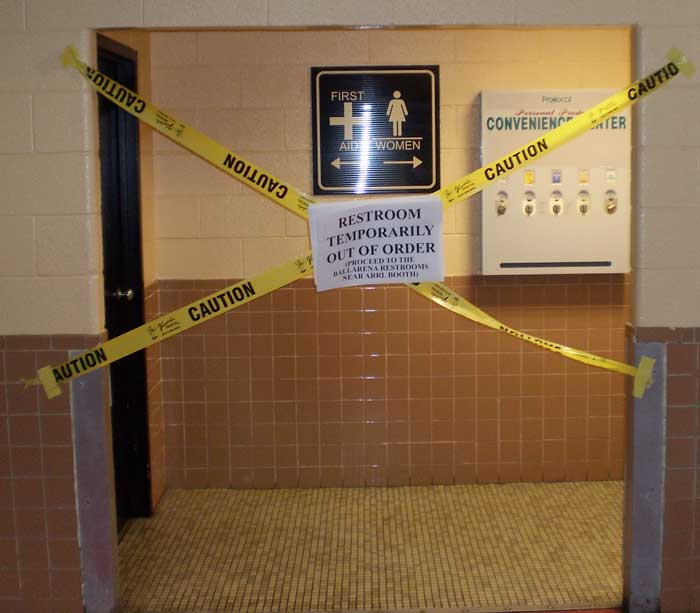 Fat hams full of fried food and nowhere to shit it out?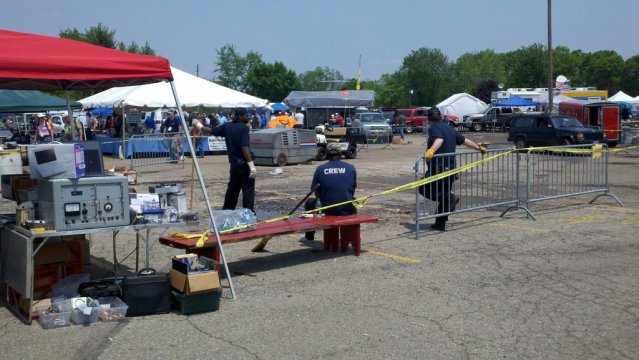 Hara crew tried in vain to quench the shit river – first with brooms
and street sweepers…?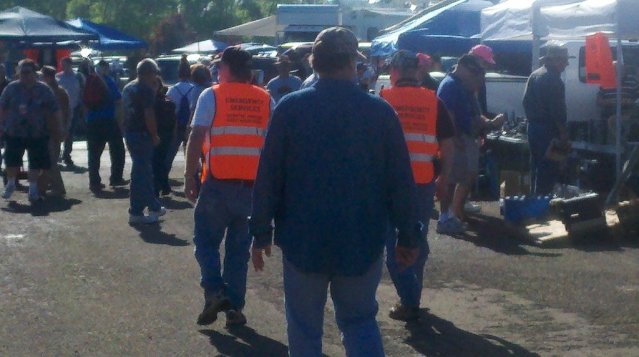 Oh shit son… here comes ARES to put the LID on this situation…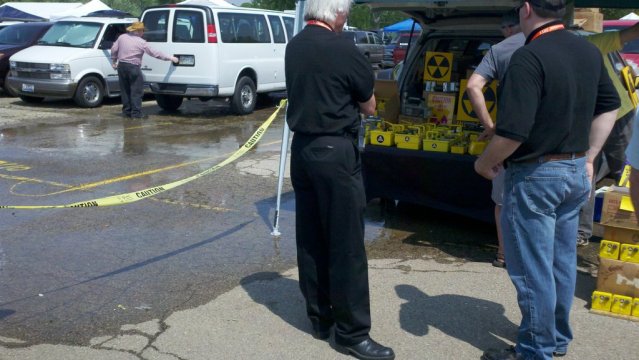 The shit river has creeped into the flea market… sorry civil defence…

Can't be a hamfest without headhelmets…
Got anymore? Send them in to the usual address!