Consider the antenna. Ham radio's own phallic metaphor. A thick, strong, rigid boner towering 50 feet over your neighbours – what better way to let your neighbours know of your vitality than sporting a huge antenna. They don't call it 'erecting an antenna' for nothing, you know. Be proud, stand in your yard with your hands on your hips, a triumphant look on your face as your huge, steely member casts a shadow on those who live next to you. Add an automatic telescoping boom to your unit, and Freud smiles down upon thee. Your penis might be a meager todger, but your antenna brings your neighbourhood to it's knees. Relish in it's glory!
And, if you want to show off your, err, erection to more than just your neighbours, strap your unit onto your car and give off a road show! Brand new Hamsexy Forums member swest certainly made a good impression by using his virgin post to show us these beauties. I just had to show them (and my penis talk veiled in allegory and illustrated by metaphor) to those who browse the front page. Thanks swest, and welcome to the  Forums!!!
As always, clickey=biggie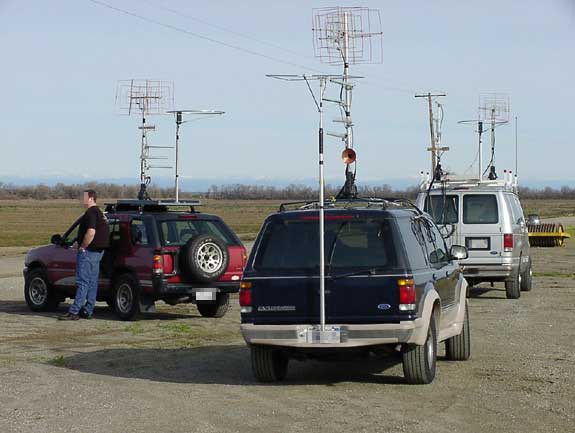 Holy shit…. those are some nasty big flyswatters….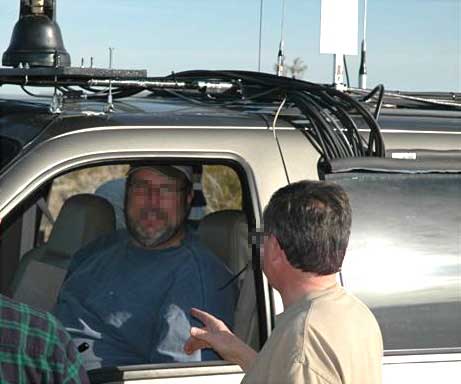 The geekiest way to introduce rain to the interior of your vehicle…

Nothing puts the cherry on a multi-thousand dollar install job than writing your callsign with a $1.99 roll of painter's masking tape.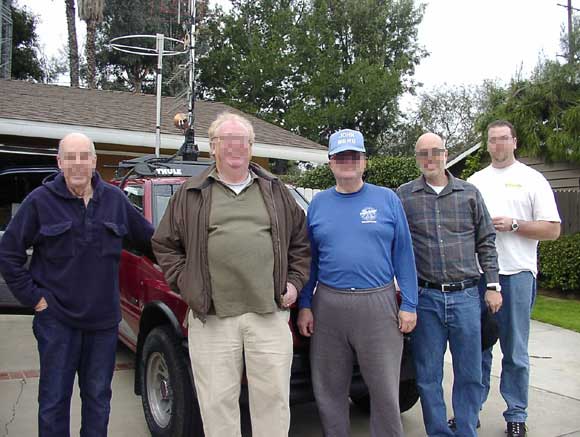 The guy with the sweatshirt tucked into his jogging pants is their leader.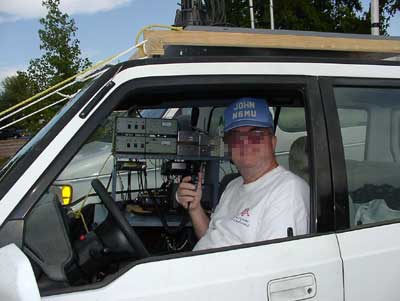 "Where does the wife sit? Why,sir, do you assume that I'm married?"