This message comes to us via Justin VE3UDP in Toronto, Canada:
Heard on the airwaves of 52 Division in Toronto, the busiest division on Toronto, story is broken only on this site!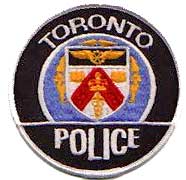 A 24 year old man, identified himself as a "Canadian Federal Agent" to a parking attendant at a local lot located at Festival Hall in downtown Toronto, it seems his Credit Card was declining in the exit gate. He stepped out of his White Crown Victoria (which had the CVPI badge on the back) and identified himself as a federal agent and that he should be let out for free immediatly. The attendant, stalled, and contacted Toronto Police Service who arrived to find that the man was impersonating an officer, was carrying a fake badge and had a scanner in the centre console. He was arrested and taken to 52 division where he was charged with impersonating a police officer and fraud for attempting to use a cancelled credit card.