I was at the launch of our new season at the TV station I work at (including DAYTIME, a new show I direct daily (plugplugplug)). We had our (relativley) new microwave live truck set-up in front of the station as part of our red carpet gala. Upon hanging out around the truck talking to the truck's tech, I noticed a familiar sight in one of the side bins – the microwave transmitter at the top of the mast was controlled by none other than a YAESU G-800 antenna rotator. It was worth taking a photo of and posting on Hamsexy, at least in my opinion. The truck tech (who isn't a ham) kinda looked at me strange – until I explained to him that his new million dollar live truck is running with a ham radio antenna rotator at it's very core. We both shared a laugh – every truck in the fleet (including many other stations) are outfitted with simlar units.
Who says that ham gear is shit? (grin)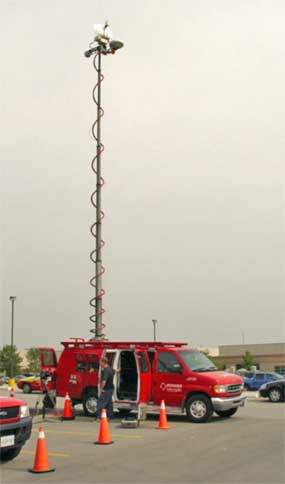 The truck with the mast up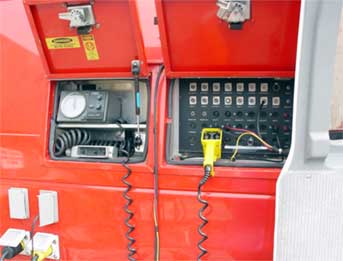 The side bulkhead… wow, that looks familiar……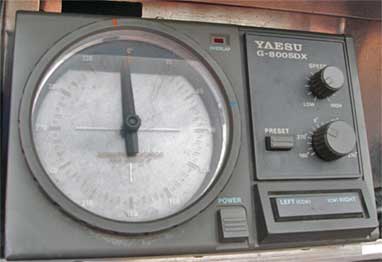 Ooof! A hamshack on wheels!!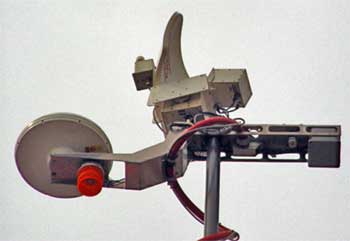 The transmitter & UHF antenna