John K1BOS (who would like you all to know that the car is NOT HIS) immediatley thought of Hamsexy when he saw this car at the Waltham Amateur Radio Association & Clay Center Amateur Radio Club Field Day 2010 even in Brookline, Massachusetts – and took some truly incredible photos.
Someone decided to take an old E-Class Mercedes and give it a hefty German slap in the face. Keep in mind that this car is on DISPLAY — it is at this Field Day Event because they want to show off the cool things that you can do with Ham Radio. Okay, so they filled a car with antennas and radios…. but holy shit, you'd think they would have enough sense to… oh, I dunno, tidy it up a bit? Pick up the trash? Maybe freshen the duct tape holding the radios onto the dashboard? This car is such an accurate protrayal of what Amateur Radio is these days… sloppy, unkempt, old, redundant, possibly smelly and really not caring about the image it portrays to the outside world.
Enjoy!!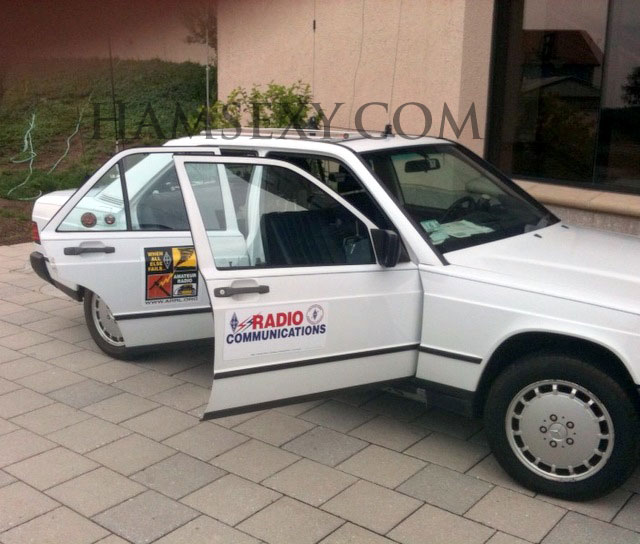 View with the doors open, possibly to air it out.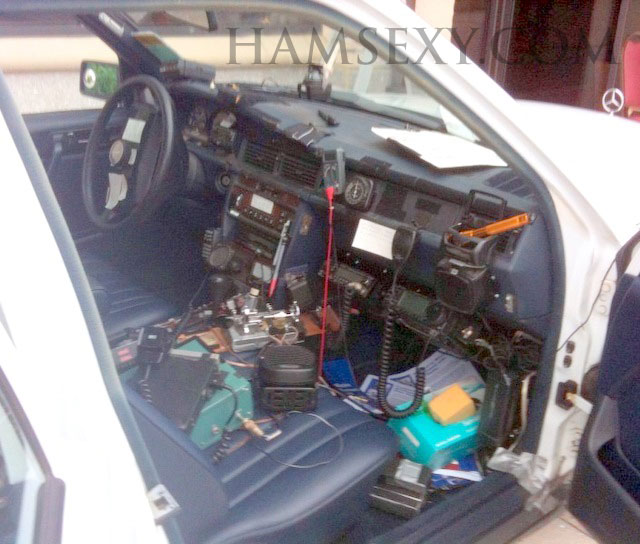 The cockpit. The multimeter is a nice touch.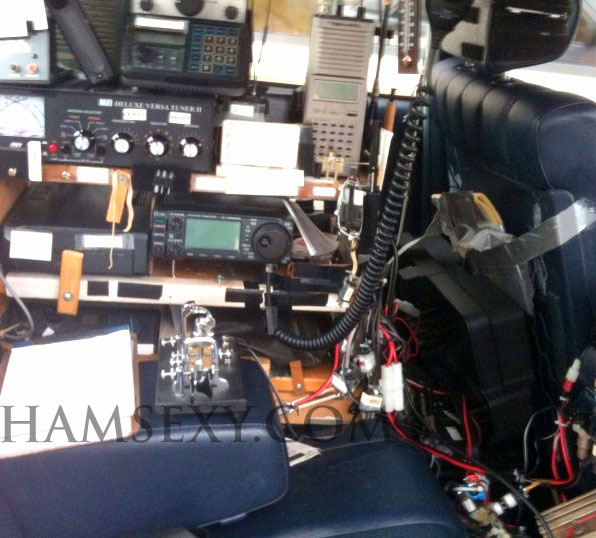 The rear working area. Pictured is Paul Bunyan's HT, a whole lot of duct tape, a morse key and notepad suitable only for left handed people with a lubricated swivel for a midsection, and a whole lot of clutter.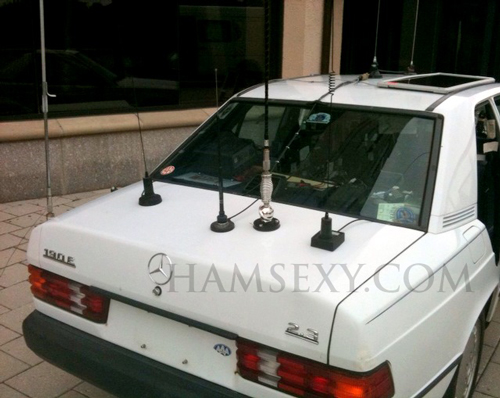 The ass-end of this embarrassment on wheels. It's unplated, which I guess is a consolation that nobody in their right mind actually has this deathtrap as their daily driver.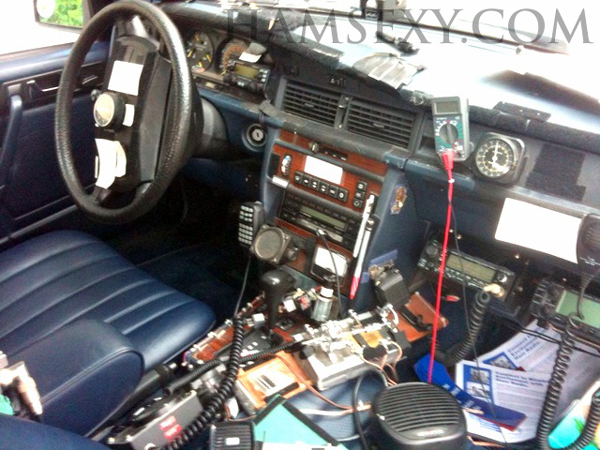 Detail of the driver's seat. This is just a mess of cables, trash, duct tape, radios and sadness. I have no idea what's taped to the centre of the steering wheel, but I'm sure it's pointless.
As always, we welcome your submissions. It's where we get most of our material from. Send it to [email protected], and if it's a good submission like K1BOS's, we'll publish it. Stay Classy, Ham Radio….