Okay, it's cars like this that justify Hamsexy's reason for existing.
This was submitted to us several months ago, but because of our hitaus, we were unable to present it to you until now.
Out of Jupiter, Florida …. We bring you quite possibly the Hamsexiest 1985 Dodge Colt ever to grace our pages.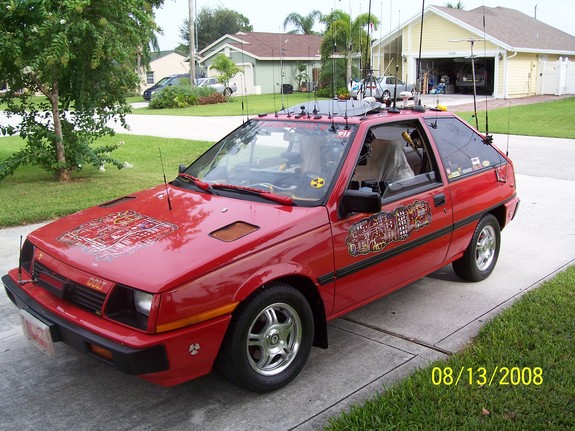 RadioActive – a decal-and-antenna heavy car….