Friend of the site Conundrum sent us these photos from the 2007 Durham Hamfest east of Toronto in Canada.
He stumbled across this beast of a truck – who's external beastliness is nothing compared to the gold that lies within. Apparantly this truck is also a member of the infamous "Don Valley REACT" team we enjoy lampooning so much on this site.
Enjoy!!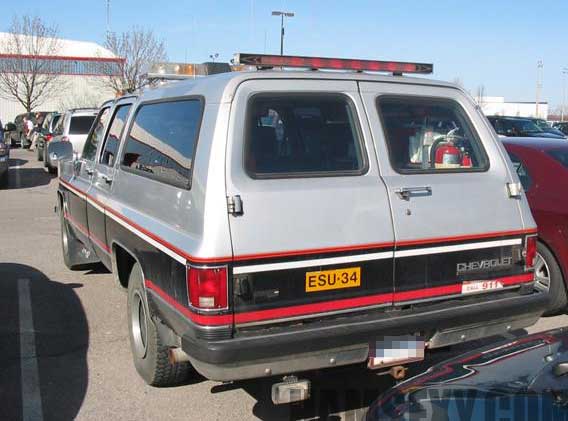 The beast's ass…. a late 80's Suburban, maybe? Anyone want to guess how much it costs to fill this animal with fuel?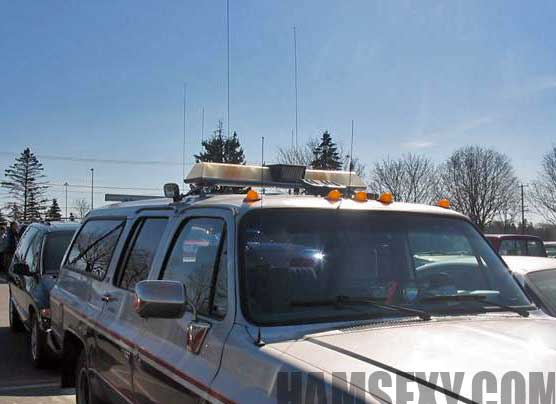 The lightbar and antenna. No whackermobile is complete without them.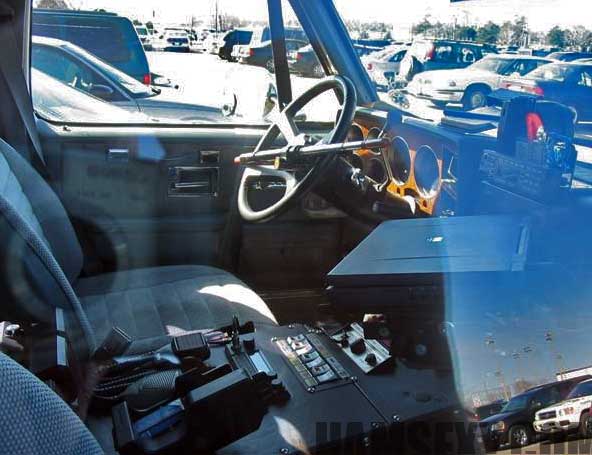 The cockpit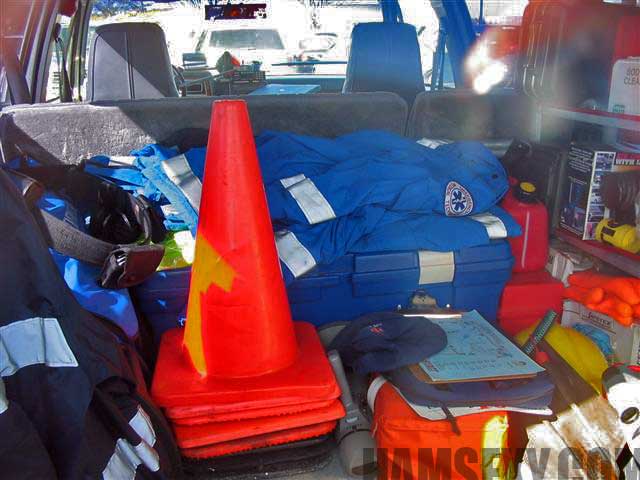 …and this is where it gets creepy. Freelance paramedic, at your service. Complete with blue star crests on muliple reflective jackets. And, of course, no wannabee ambulance is complete without the jerry can sitting next to the go kit.
Conundrum sent us a lot of stuff… so stay tuned while I milk this cow for every last drop Thanks again!!