Today I went to HAMEX 2007, sponsored by the Peel Amateur Radio Club and the Mississauga Amateur Radio Club in Brampton, Ontario, Canada.
 I meant to get there at 9am at opening, but I was delayed and didn't get to the fest until about 10. By then, the place had been picked clean, and there was nothing left worth buying.
 I met up with a few friends of Hamsexy at the fest, including Rod VE3RTT, Jamie VA3HAX, Rob VE3ESC, Adrian VA3AGF and Tom VE3FIS.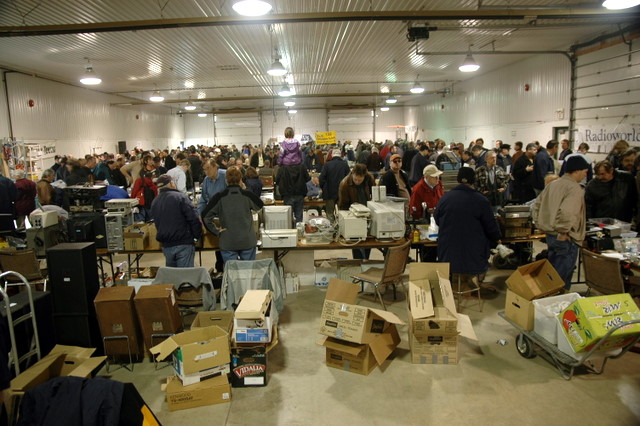 The fleamarket, in all it's stinky goodness.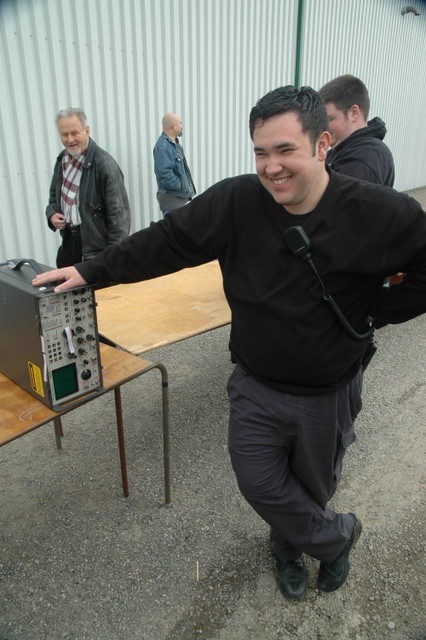 Adrian VA3AGF with his new purchase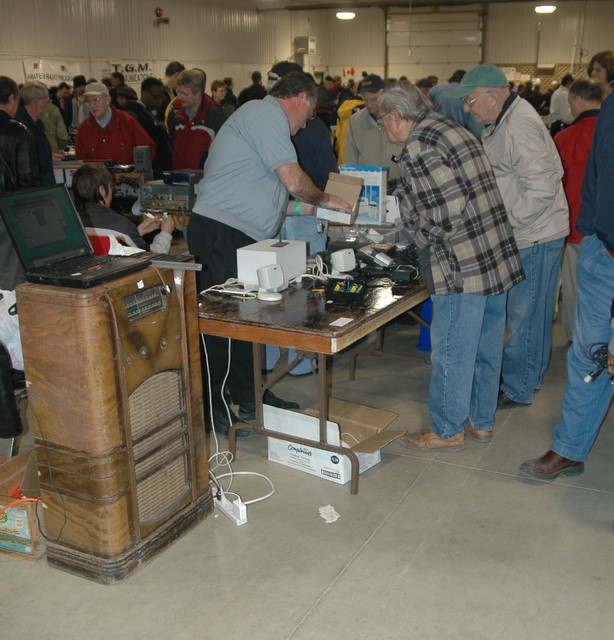 About 90% of the patrons at this year's fest were at
least 10 years older than the radio set underneath the laptop.
Seriously.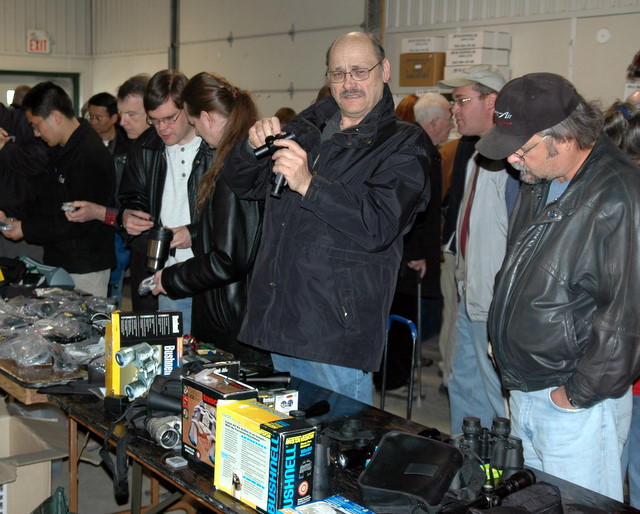 Welcome to the Hamfest, where one of the most popular
tables sold nothing but gun sights, scopes and binoculars.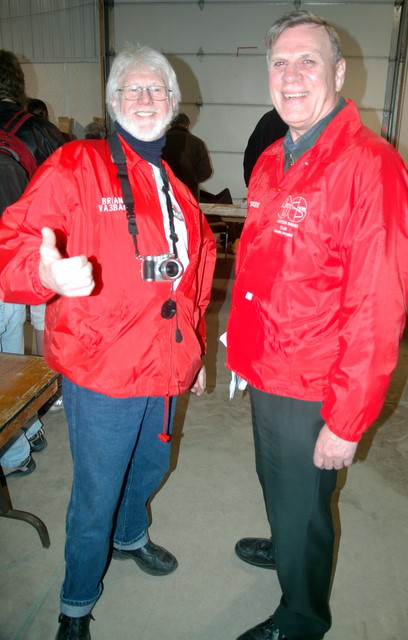 A couple of hamfesters offer their approval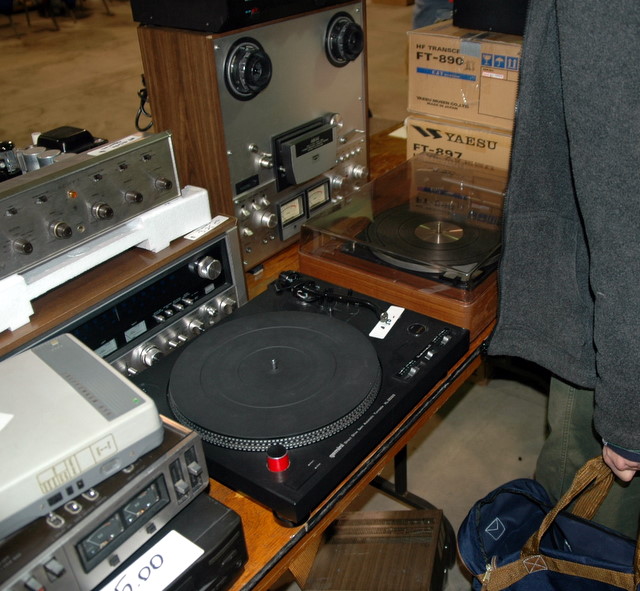 Nothing says "Hamfest" like the Wheels of Steel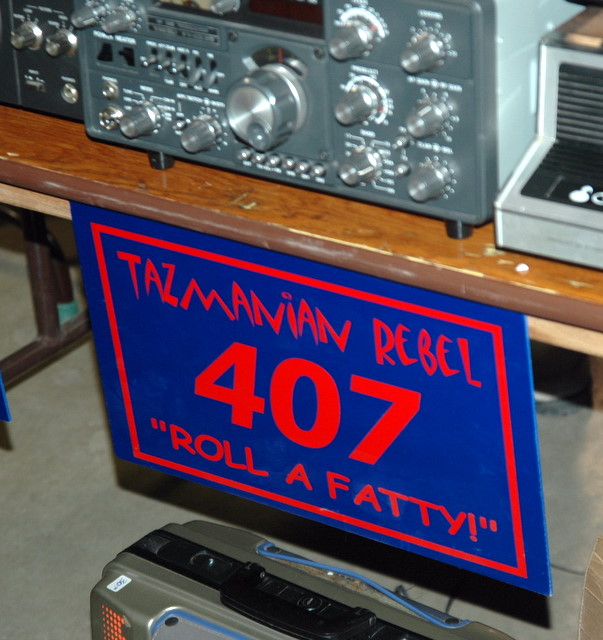 Nothing completes a Hamfest more than overt illegal drug references.
Coming soon… some shots from the parking lot.