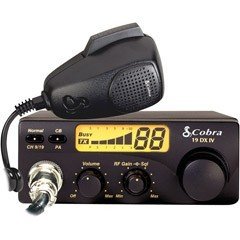 While we at Hamsexy don't subscribe to the ham-elitist view that CB'ers are a lower form of life, this article was just too funny not to pass on.
Men take CB radio feud outside, wind up injured
By April Hunt
Orlando Sentinel
Posted November 12 2006
APOPKA – Two men decided to settle a long-running feud in an Apopka Wal-Mart parking lot Saturday morning. One was grazed with a bullet. One was sprayed with Mace. Both ended up in the Orange County Jail, police said.
"What they were thinking, I have no idea," said Apopka police Sgt. Jerome Miller. "It's just strange."
Frank J. Lukasik, 48, was arrested on a charge of aggravated battery after police said he shot Paul B. Goldman in the dispute. Goldman, 47, was arrested on a charge of battery causing bodily harm after authorities said he sprayed the chemical at Lukasik.
Both men told police they knew each other only from arguing for six years over the CB radio airwaves.
According to the police report, Lukasik announced on the radio early Saturday that he was going to the Wal-Mart on U.S. Highway 441 to buy a gift. Goldman replied he would be there "to settle their dispute and that he would have something for him [Lukasik]," the report said.
About 7:30 a.m., a witness reported seeing Lukasik walk to Goldman's truck with his hands in his pockets. Goldman got out of his vehicle, and the two men began arguing.
Lukasik told police he only pulled out the .380-caliber Colt and fired toward Goldman when the man sprayed him with Mace. The witness said Lukasik took out the gun first but only fired after Goldman pulled out the spray.
Apopka Fire took Goldman to Orlando Regional Medical Center, where he was treated briefly for a head cut, from the bullet grazing his scalp.