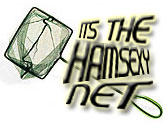 A nice net people !
Welcome to our new friends who joined us for the first time and to our old reliables who came back after the storm.
Bob, K3BM was the net (out of) control.
Joe, KD8ATU – Michigan
Tyler, KD8CPP – West Virginia
MATT, KE4NOY – Tennesee + warp-radio.com
Robert, VE6PWT – Calgary
Tony, K6ALF – California
Peter, KG6SLY – California
Chris, KI4PAP – North Carolina
Jaymz, K2JSV – New York
Ray, N3FH – Pennsylvania
JR, KG6WXT – California
Thanks to all and see you next week !