Hi all,
Bear with me, this is my first attempt at a post.
If you like it, tell your friends, if you don't, kiss the skyporn logo.
I hear from hams that are clueless, that "you shouldn't mix porn with ham radio".
They don't get it. WE DONT DO PORN … well not "HERE" anyway.
But we do like an occasional lady to grace our pages, and Michael
K6MFW was gracious enough to share some photos with us.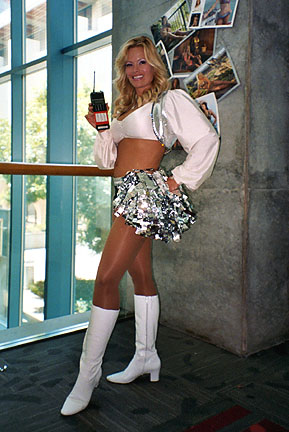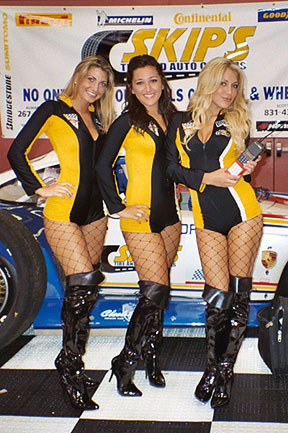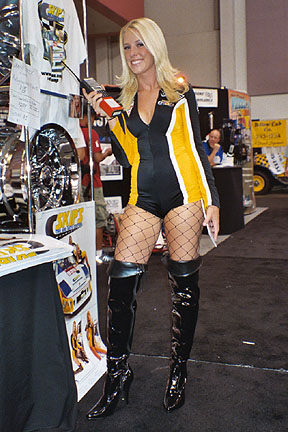 Hi gang,

Here is my submission of what may be considered hamsexy material. Sorry no
photos of slobs with whacker packs or old whacker mobiles. What we have
here are some race chicks and a cheerleader for the Oakland Raiders
modeling with my Bendix King EPU handheld. These were taken at the San
Jose Grand Prix race which I participated with ARES/RACES personnel
providing comms support and amateur television for the city officials
during the race. During my spare time I found these gals and took
opportunity for photos.

The cheerleader for the Oakland Raiders is Candy and she was willing to
pose for photos for free. I felt obligated to buy a Raiderette calendar
which she autographed it for me. I had her sign it to the K6BEN ATV group
(http://www.batnet.com/mfwright/k6ben.html).

Now some of you may ask why I had them pose with an old handheld. I am a
working man and not like some of you stinking rich types that carry the
latest and greatest radios from the Big M. I had a newer Icom dualband but
it's just too boring looking.