Phil from Toronto sent us these photos with his letter – I must say it wins the 2006 RELFECTORSEXY award hands down.
Just driving down the street in peace, when suddenly I'm blinded by the 400
reflections of the sun from a vehicle passing me.

I guess he just slapped as many reflectors on as possible…

… Funny, I saw this car a few more times in south Scarborough. Then again,
you can't really miss him.
This truck is a travesty, and a testament to her owner's mental illness. I'm not sure what would possess someone to apply so many reflectors on their truck (and do it so BADLY too) – the Subaru Outback and Geo Tracker badges are a nice touch too – even Tweety Bird is saying "I thawt I thaw a thitty twuck".
A disaster through and through. If there isn't a law, there should be. Thanks Phil!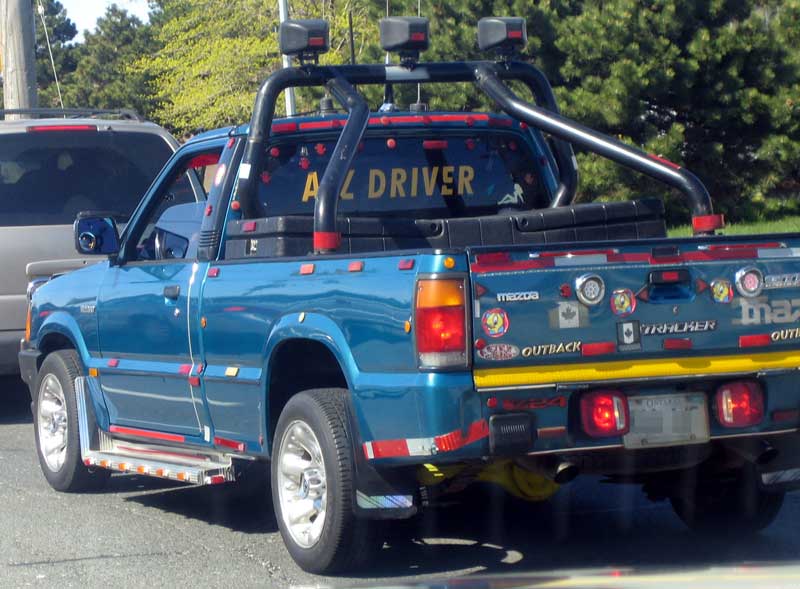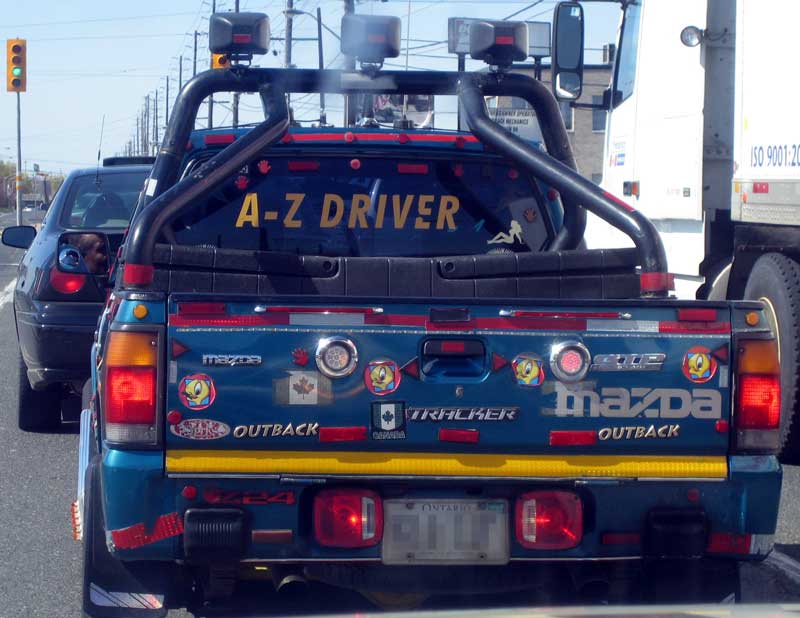 Not sure what A-Z Driver it supposed to mean in this context, but Bryan VE3HBD tells me that, in Ontario, a Class A license allows one to drive a transport truck – like a CDL (The Z is an airbrake endorsement). So maybe the guy is proud that he is a transport truck driver… or maybe he's just a trucker wannabe?