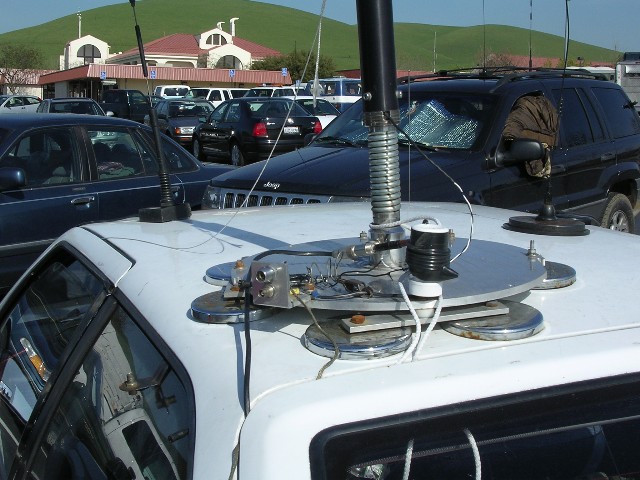 Another favourite from 2005 was this gem, taken by Josh K6ZRX at the Livermore, California swap meet. (Thanks for the heads up, man!)
A homemade magmount with homemade test points….. it doens't look like it could survive a brief rainstorm much less a few miles on a windy interstate. But man, those magnets will ensure that unit don't go NOWHERE.
I'll be publishing a few more of my favourites throughout the week.