2005 was certainly a good year in Hamsexy. Between now and the end of the year we will be revisiting some of our more memorable Hamsexy vehicles.
First, the winner of the 2005 Hamsexy Hooptiethon, the Porcupine Cruiser!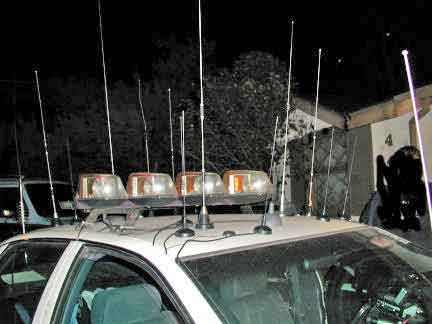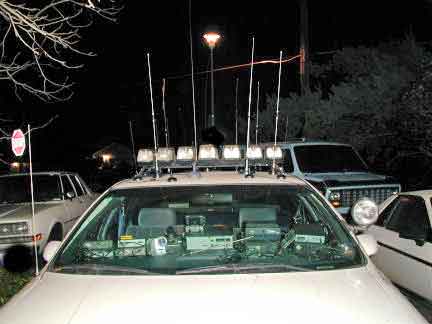 If you remember, it was a Caprice with a whacktastic lightbar, more antennae than most international airports, a sickening jumble of scanners and radios littering the inside, and a baffling placement of an orange strobe beacon….. as it was postulated before, to prevent any chance of seeing out the back window through the forest of antennae.
We'll be featuring more between now and the end of the year. Enjoy!