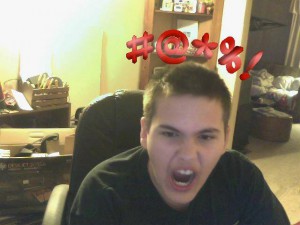 For WWF/WWE fans, you obviously know all about the Montreal Screwjob, where officials manipulated the scripted end of a championship bout between Brett Hart and Shawn Michaels where Hart lost his belt.
Well, folks … here it is… the infamous Hamsexy W0AJA Solderjob — in which Hamsexy's #1 fan Austin J. Ayers W0AJA ordered an ID-O-Matic kit from HamGadgets.com, completely butchers the board with probably one of the most epically inept attempts at electronics we've ever seen here at Hamsexy, and then demands a refund for 'defective equipment,' even filing a dispute with Paypal!
Dale at Hamgadgets, who has a lot more patience than most, asks A.J. to send the kit back — because who knows, maybe there was some sort of defect with what was sent out.
Here are some photos that Dale took of what A.J. sent back to him…. If you have children, please ask them to leave the room, because viewer discretion is strongly advised.
A.J. filed the dispute with Paypal claiming that the kit was 'missing parts' and that he had an 'electrician' professionally install it.
According to Dale. A.J. committed the following sins:
-Â Had parts installed in the wrong locations
– Had a jumper in place of a required capacitor
– Neglected to clip component leads, causing several shorts
– Numerous blobs of solder randomly left on the board
– Traces burned away due to excessively hot soldering
– Lying about missing and defective parts
– Filing a fraudulent refund claim through Paypal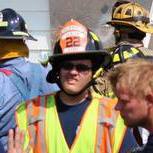 Dale says on the blog post where he first broke news of Austin J. Ayers W0AJA that he is very tolerant of people who are novices at electronic kits. I mean, we all started somewhere.
Dale said he's helped out lots of beginners who, through inexperience or mistakes, have damaged his kits or installed them wrong. But — instead of admitting his mistakes or inexperience, A.J. Ayers W0AJA decided instead to lie and defraud Dale.
Hamgadgets is a great asset to the amateur radio world, supplying top notch kits that many hams rely on.
It kind of makes you wonder what else A.J. is being honest about…. perhaps, at 15 years old, being the CEO of a webhosting company with experience running four others? Or how about his claims of being a 'beta tester' for Wouxun, even though he supposedly received his radio long after it was released for sale?
Stay tuned….