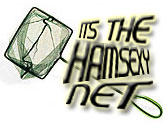 What a great net tonight!! We had about 40 check-ins, and lasted close to an hour and ten minutes. It didn't go QUITE as long as I thought it would, but it was still a good net.
The Net was not without it's controversy, though. Despite the fact a lot of our check-ins from previous nets came from Halifax, Nova Scotia – it seems the Halifax Amateur Radio Club (which owns the IRLP node in Halifax) didn't appreciate the fact that their node was being used to access the net, and decided to shut us down. As a result, many of our friends and net regulars from around Halifax were unable to check into the net.
We got this letter from a friend down east, who asked to remain anonymous:
I'm commenting on the Halifax club executives banning the Hamsexy net
from being aired. This information was heard on the local Halifax IRLP
repeater on 146.940 Mhz. I'd like to say that content on the repeaters
around here are pretty reserved and never controversial. As a matter
of fact, the repeaters are normally pretty quiet.
1) The first complaint the Halifax club executives had was, Echolink
and IRLP do not work together and should not work together because
echolink is an unsecured media to get on the air. Anyone could
download echolink and get on the air.
With a team headed by Dave VE7LTD (the inventor of IRLP) permanently
bridging IRLP with echolink, that was that. As with echolink not being
secure, this is not as true as they were intending because you need to
register with echolink.org with a valid callsign to enable the
software for use. A person could register the echolink software with a
callsign that's not theirs and hasn't been registered with
echolink.org but it was pointed out you can buy a radio without any
proof of licence.
2) The second complaint the Halifax club executives had was the net
being an hour in length was too long. Other nets here have lasted over
an hour, ie: the trans Canada Net on IRLP and echolink.
3) The Third and final complaint the Halifax club executives had that
I know of was content not suitable for the air. This is of course,
personal option. I think it's the best stuff on the air.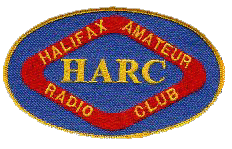 "Not suitable for air"… Bullshit! Even though we might use some spicy language on this page, we are all professional, courteous and responsible ham radio operators on the air. We are hams first and foremost, and all operate within the bounds of regulations and good taste. We have several parent-supervised children that check into the net (Mark K8MHZ remarked during tonight's net that he has no problem with his 12 year old daughter K0LEY listening to and checking in on the net (Shane W0NKA lets his 10 year old son Nicholas KC0UR check in too… no issues). Anyone who says that we're "unsuitable for the air" is ignorant.
Feel free to let the Halifax Amateur Radio Club know how you feel: Send them a note at executive@halifax-arc.org (please be polite and courteous). CC us your letter to them (submissions@hamsexy.com) and forward us any replies you get. We'll post them on this site.
Thanks again for checking in! I'll post the call list tomorrow.. I'm going to go put a dent in my pillow.