Friend of the site Phil from Toronto sent us this, as he was waiting in line at the local Tim Horton's. It was shot with a low-res camera, but I've played with it in Photoshop a bit to point out the emphasis.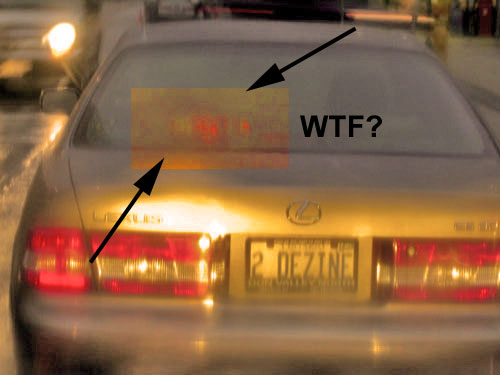 It's a Lexus with a red rotator in the back window. To top it off, the license plate "To The Scene" adds a little bit of charm to the cake.
Thanks for the submission!!