An anonymous contributor visited the Gray, TN hamfest last Saturday. While there were many hamsexy people in attendance, there were two vehicles that stuck out. Our anonymous contributor thus spake:
Went to Gray, TN hamfest (Near Bristol) and found a couple of "Hamsexy" cars in the parking lot. (Click on the images to see them in their full glory)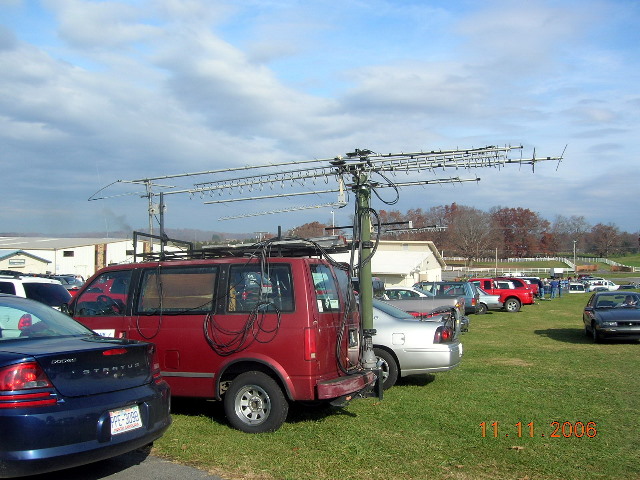 Now THIS is an antenna system. Why waste all that money buying a tower, putting in concrete, guy wires, and turnbuckles, etc. when you can just take it with you all in one package!!!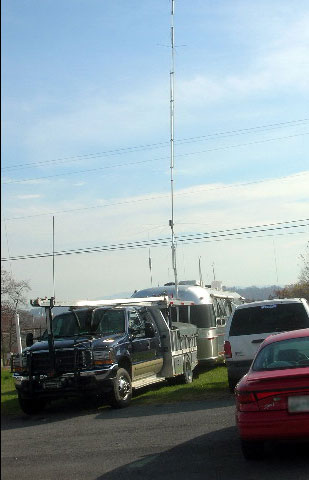 Be careful of any bridge or overpass as you go. I don't think the Brooklyn Bridge would be enough clearance if this were going under it.
Thanks, Mystery Man! Keep your Hamfest photo submissions coming – our submission e-mail address is hamsexy.submissions@gmail.com – we appreciate and will publish any and all (most) submissions. Take care!