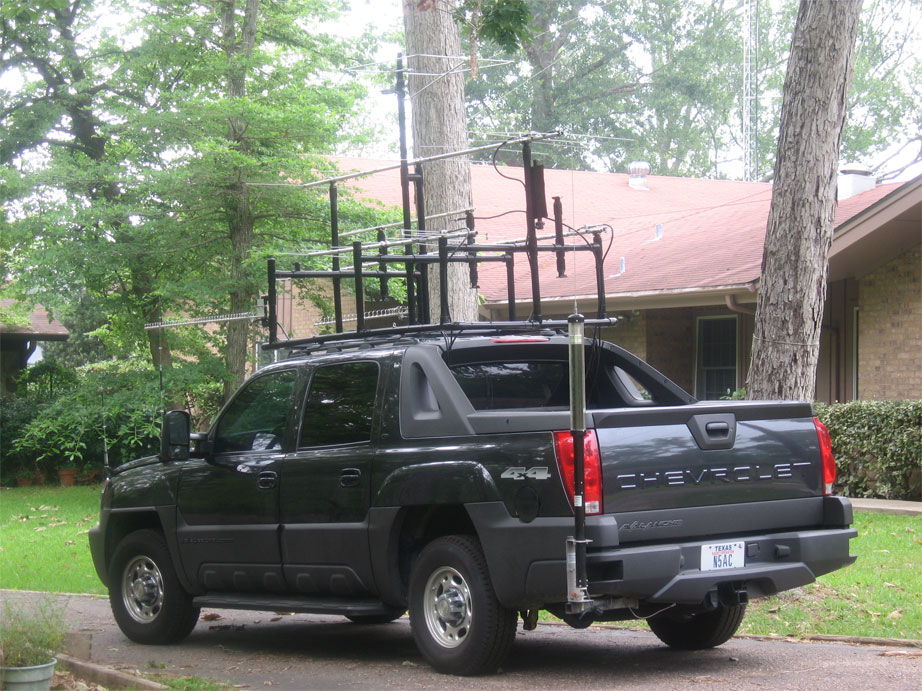 They really do everything bigger in Texas….
Stephen N5AC sent us these photos of his truck. While the external antenna structure is pure Hamsexy, the install inside the truck is pure honey. It's high cost, professionally installed and looks really good. Is all that radio power worth never being able to go into an underground parking garage or under any overhanging trees? Perhaps – it's sweet nonetheless. (click the images for bigger)
The vehicle has the following bands/power:

3-30 MHz 500W
6m: 400W
2m: 400W
220: 100W
70cm: 185W
900: 250W
1296:30W
2304: 80W
3456: 50W
5760: 13W
10GHz: 8W

Also has a 275A alternator and two 225Ah golf cart batteries for stand-by power, a Motorola MW-520 carputer that runs logging software and Winlink 2000, APRS, etc. In-dash display for navigation/radio also shows IC-7000 display or camera mounted on top of antenna array. Vehicle has 8 hide-a-way strobes for hazard warning in front and rear.