First of all, many apologies to Michael N9OGC. He submitted these photos to us in mid-January, but amidst the hassle of my move to Taiwan his e-mail got lost in the shuffle. I found it today, though – so better late than never, here are N9OGC's photos. Sorry, Michael – and thanks for the submission!!
Dear friends – Here are some pictures from the Wheaton Community Radio Amateurs Mid-Winter Hamfest in St. Charles, Illinois. Hope you like them!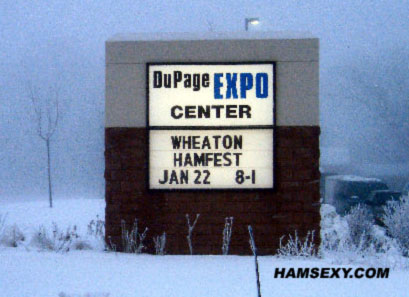 What a cold, chilly day….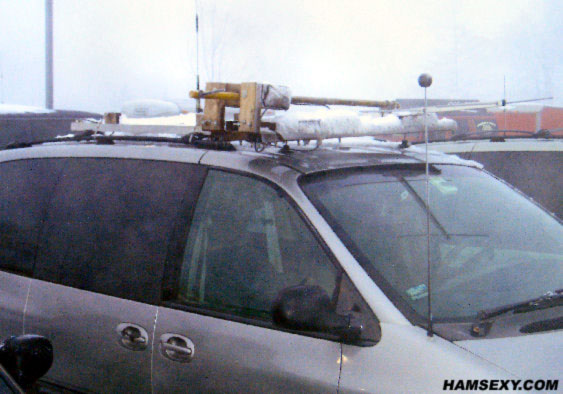 What the hell is that wooden thing? Any ideas?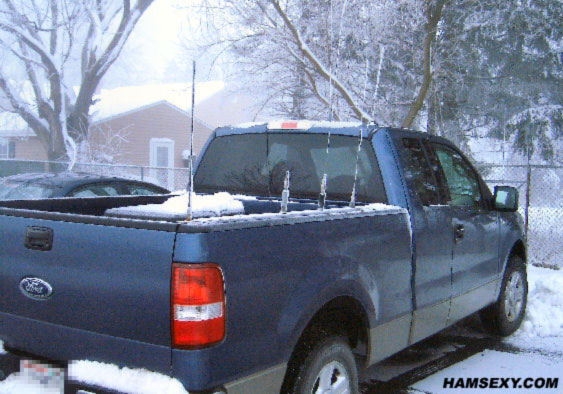 A waste of a pickup – with lousy antenna placement to boot.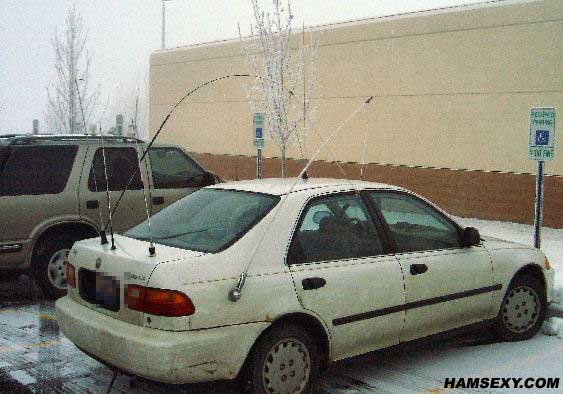 It doesn't matter what the car – long HF antennae tied down NEVER looks good.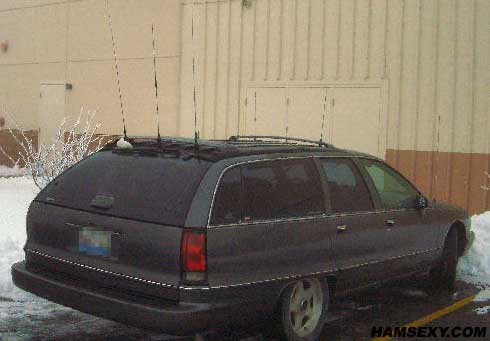 How to look like both a whacker and a suburban soccer dad at exactly the same time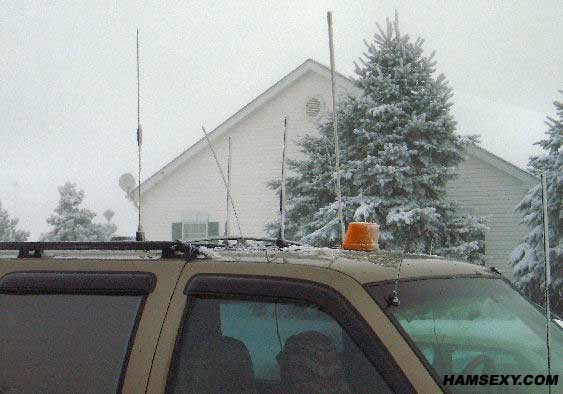 It's not Hamsexy.com unless we include at least ONE whacker light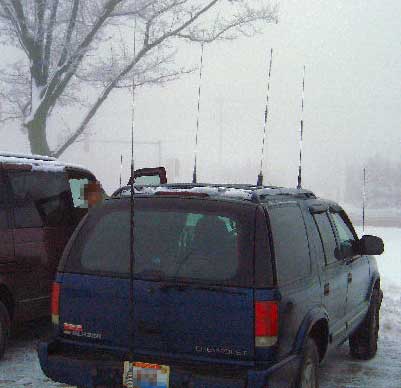 How to ruin a perfectly good truck in exactly 4 antennae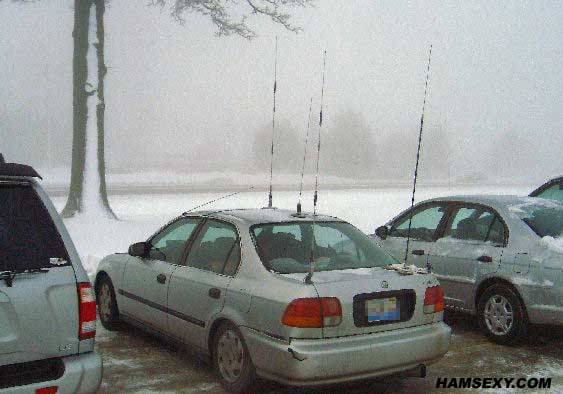 Tied down or not, HF antennae on cars NEVER look good. All that's missing is one of those old VW bugs with that gay key sticking out of the roof.
Thanks again for the submission. Keep 'em coming!!