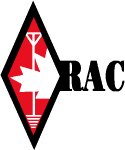 Copied from the news section of RAC.CA's website (Radio Amateurs of Canada):
In July 2003, the World Radiocommunication Conference (WRC) 2003 held by the ITU in Geneva, Switzerland, deleted the mandatory international requirement for proficiency in Morse for access to the HF bands below 30 MHz. The revised International Radio Regulations leave it up to individual administrations to decide whether to retain or delete Morse as a national requirement. Since July 2003, more than 25 administrations have deleted the Morse requirement for HF access.
Immediately following WRC-2003, RAC conducted an Internet survey of Canadian amateurs on whether Canada should retain or delete Morse. 66% of the statistically significant response of more than 1300 Canadian amateurs either recommended deleting, or would accept deleting, the mandatory Morse qualification, but also recommended other changes. This resulted in discussions between RAC and Industry Canada, following which RAC formally submitted a proposal to the Department recommending, among other things, that the mandatory Morse Qualification be deleted but also that it be retained as a voluntary qualification for reciprocal operations in countries that have not deleted the Morse requirement.
Per Canada Gazette Notice DGRB-003-05 dated 30 July 2005, Industry Canada has adopted elements of the RAC "Proposal on Morse Code and Related Matters" and has removed the mandatory requirement for the Morse Qualification for access to the HF bands below 30 MHz.
Effective immediately, HF operation on the bands below 30 MHz has been authorized by Industry Canada for:
a) amateurs who were certified with only the BASIC Qualification prior to 2 April 2002;
b) amateurs who have been certified with both BASIC and ADVANCED Qualifications;
c) amateurs with only the BASIC Qualification who were certified after 1 April 2002, and who achieved a pass mark of 80% or greater;
Those amateurs with only the BASIC Qualification who were certified after 1 April 2002, but who achieved less than an 80% pass mark, will either have to qualify in Morse, write the Advanced or re-write the Basic examination to obtain HF privileges. This latter requirement is related to a decision to increase the BASIC examination pass mark to ensure that candidates have been tested in all areas of the syllabus. Amateurs who need to confirm their examination marks should contact their Accredited Examiner. Accredited Examiners are required to retain marks for at least three years.
Also effective immediately, the pass mark for the BASIC Qualification has been raised from 60% to 70%.
Amateurs wishing to have their certificates annotated with a Morse Qualification may still do so by passing the Morse examination at 5 Words Per Minute.
Holders of only the BASIC Qualification may now construct, install and operate transmitters from kits that have been commercially designed and packaged. BASIC-only holders still are not authorized to modify or install and operate modified commercially manufactured equipment.
The above changes and others have been incorporated in revised RICs 2 and 3. All amateurs should review and keep on hand these revised documents.
RIC-2, Issue 5, dated July 2005, Standards for the Operation of Radio Stations in the Amateur Radio Service, is available at: http://strategis.ic.gc.ca/epic/internet/insmt-gst.nsf/en/sf05478e.html
RIC-3, Issue 2, dated July 2005, Information on the Amateur Radio Service, is available at: http://strategis.ic.gc.ca/epic/internet/insmt-gst.nsf/en/sf05478e.html