James KB2FCV sent us this great photo he picked up on his travels:
Ladies and Gentlemen of Hamsexy,

My wife and I were spending a weekend up in Rhinebeck, NY when we spotted this vehicle worthy of your site. All I can say is THANK GOD I had my camera. I'll let you guys make the comments as I am still speechless when I look at the picture.

73,
James KB2FCV

PS: Neat airshow, by the way if you ever get in the area.
LADIES? Who are you kidding, James. Just because you're married doesn't mean you get the right to rub it in the face of the rest of the ham community….
We've got quite a few photos stockpiled over the past few months, stay tuned for more.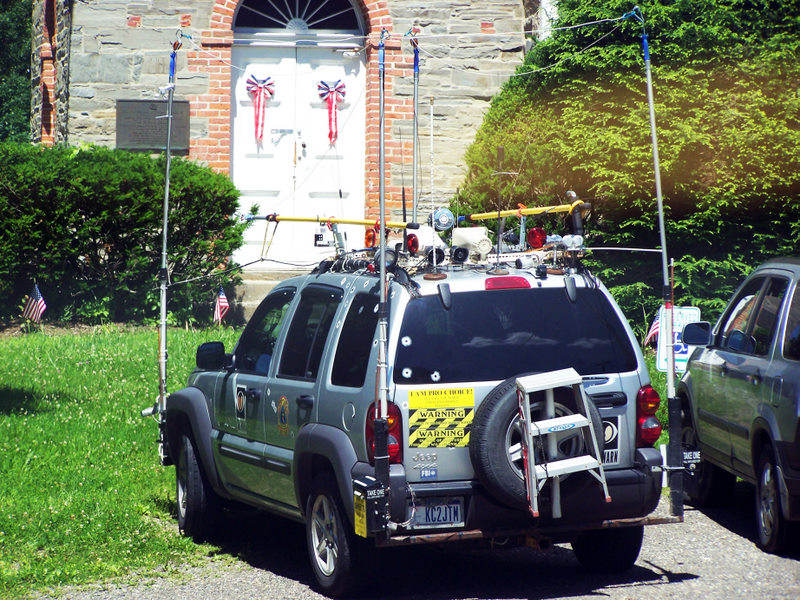 Click on photo to embiggen.