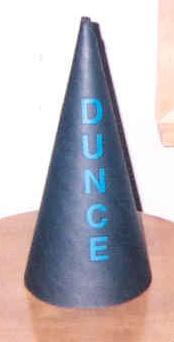 We present to you Anthony AE2NY (formerly W8ANT…. yes – the same guy who told an Air Force C-130 to go pound sand when they tried to check into a SATERN emergency net during Hurricane Katrina), proving that the license an amateur does not make.
Click here to see probably one of the dumbest questions I've ever seen posted to QRZ.COM. Keep in mind that this was not posted by some raw fresh-from-the-exam newbie, this was posted by a 2×2 EXTRA, who used the fact he held the EXTRA license class asa way of looking down his nose at people during the whole debacle on QRZ when he bragged about telling off the USAF crew who tried to check into his net.
It would seem that his total ignorance of emergency ham radio rules also extends to radio theory as well, since I'm sure ANYONE with at the very least a rudimentary knowledge of radio knows that you cna't use a DTH satellite dish to talk on HF…!! I'm no Extra… in fact, I hold the LOWEST possible license classification that Industry Canada provides…. and this was a no brainer to me. "Sure", you say… "But Bryan works in TV… he not only knows what frequency range DTH satellites transmit at, he probably knows the exact frequency and transponder # of DishNet". But… COME ON now… this is basic antenna theory here!!
Feel free to cisit the thread and post your two cents before the thread gets locked. The funniest part is how he brags that he is a "FEMA CERT Trainer". I can only thank GOD I don't live anywhere where FEMA has to rescue me, if this dolt is the kind of people they've got working for them. No wonder the response to Katrina was such a mess……..