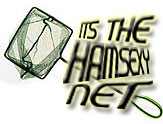 Another short but nice Hamsexy net tonight, hosted by Goober, K3BM.
The topic was what is your favorite type of drink ?
Since what happens at Hamsexy, STAYS at Hamsexy the answers are omitted.
Here is the line up !
VE6PWT – Bob in Calgary.
N8FQ – Joe in Grand Haven MI.
KD8CPP – Tyler in Parkersburg, WV
KE4NOY – Matt in Murfreesboro, TN
WW4MSK – Wally in Bogart, GA
KR3ORY – Rory in State College, PA
VA3TRV – Trevor somewhere in Canada, Text box only.
Hope to see more on soon !