Yes, we've got more Dayton photos for you!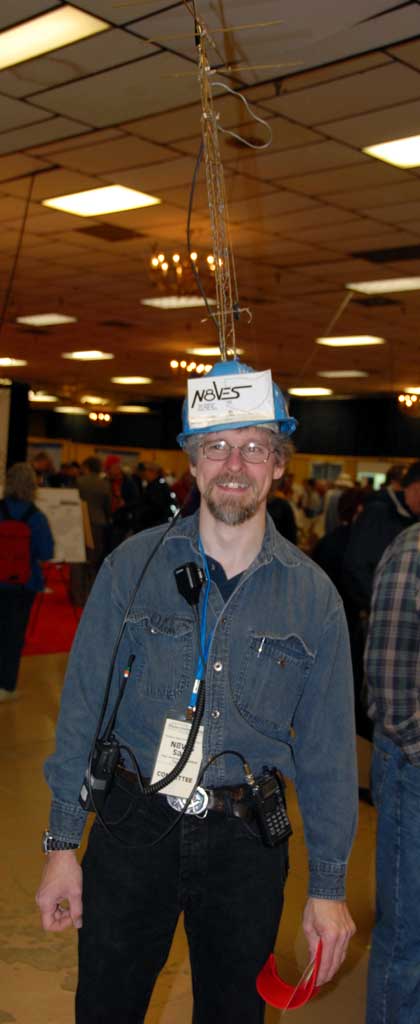 Mr. Antenna Head (and his bucket of parts)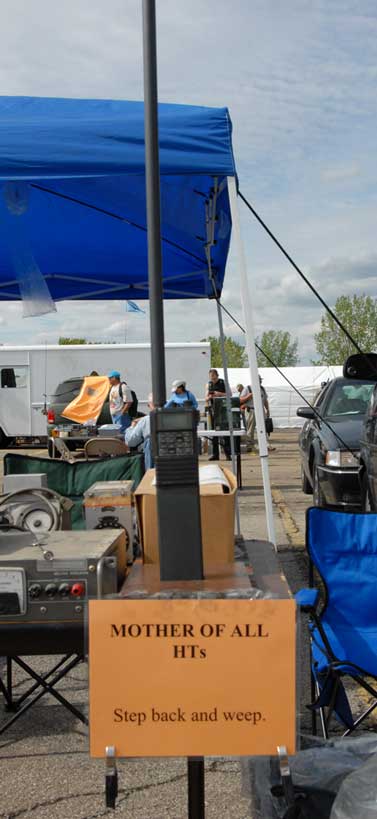 Another shot of the mother of HTs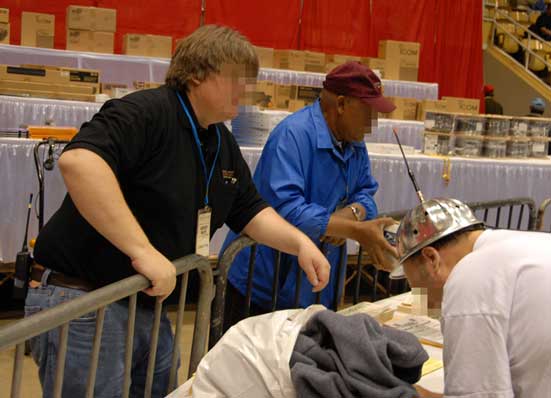 A gaggle of hams – complete with metal antenna head man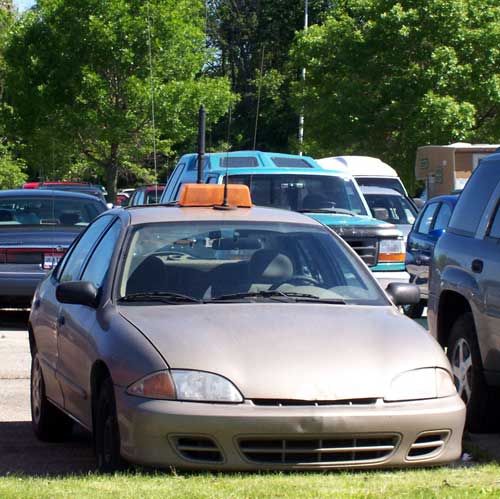 Storm chaser/ARES Whacker/Whatever, with bad
orange minibar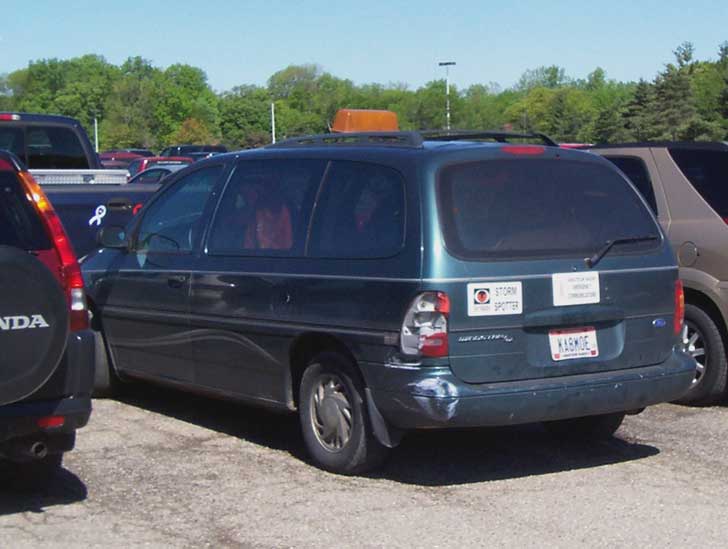 Looks like this 'storm spotter' has seen some action,
or he has no idea how to back his car into parking spots.
He also seems shop for lightbars as the same guy above.
That's all of the Dayton photos that have been sent to us. We welcome any and all submissions – submissions@hamsexy.com is the address. Thanks!!