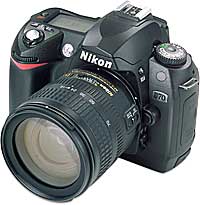 As a thank you for everyone who came up and supported us at Dayton 2005, we are please to bring you the OFFICIAL HAMSEXY DAYTON HAMVENTION 2005 SLIDESHOW!!!. It features some of the better photos that we've recieved from the Hamvention this year, and is set to some rather appropriate music. Download it, view it and enjoy! You will need a later version of QuickTime to view this (Windows Media Player is clownshoes, yo). You can download the free Quictime palyer it here, if you don't already have it for some bizarre reason. The file is about 3 megs, so it won't take that long to download. Enjoy!!
Please be sure to click right here to view the video (Please be a friend and right click/SAVE AS the video instead of viewing it directly from the server.. it'll save some server load. Thanks!!)
*** NOTE ****
I didn't notice and ended up using a strange codec to create the above video – only those with macs and running the latest version of Quicktime were able to view it. I re-encoded the file using a diferent codec, so it should work for most people. Sorry for the confusion.
New file click here to view. It's 15 megs, but it should stream.